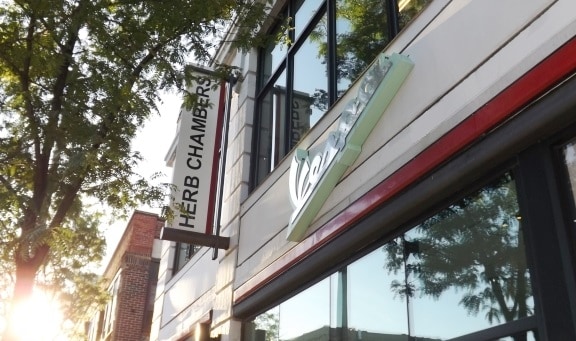 Are there scooters in Boston? Yes there are! Check out our selection of new Vespa, Genuine and Piaggio scooters as well as our great selection of used scooters for sale in MA.
Herb Chambers Vespa Boston - Sharing the World of Motor Scooters to Boston and Providence, RI area Riders

As Vespa riders, we know the fun and benefits that come with driving a new or used Vespa in the metro Boston area. Our dream is to share all of them with you.
Our 5 Favorite Vespa Benefits
Fuel economy so good, it will put your car to shame - on average 77.5 mpg for new Vespa models
Convenient, small size = easier city driving & parking
Flexibility: Select new Vespa scooters (i.e., the LXV 150 IE) are specially designed for city and highway driving
Pure fun
European edge
What's more, there's a new or used Vespa for all different styles and driving styles. And to ensure you enjoy the Vespa lifestyle for many, many miles to come; we offer dedicated Vespa service in Boston, Vespa parts, even Vespa auto body repair backed by a satisfaction guarantee! And to make the dream of buzzing around Boston or Providence, RI on a Vespa, Genuine or Piaggio motor scooter come true: A team of savvy auto financing specialists dedicated to custom-crafting a Vespa loan or lease just for you.
To learn more about Herb Chambers Vespa Boston, contact us today. Proudly serving Boston and Providence, RI; we're happy to answer any questions you might have, hook you up with a free Vespa repair estimate, compare models and help point you toward the Vespa that is most YOU.